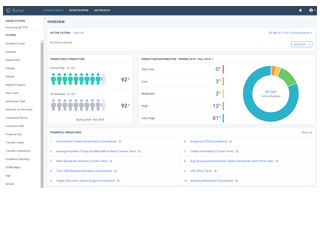 Civitas Learning (Illume, Impact, and Course) are tools used by the campus to support persistence and retention of UTK students. The interactive dashboards provide in depth analysis of at-risk students, impact of engagement and academic metrics on persistence, and help connect students with effective intervention strategies. In addition to the Illume Student, the campus also utilizes Illume Impact to measure the impact of programs and activities on specific populations, and Illume Courses, which helps campus administrators understand the impact of specific courses and combinations that contribute to persistance and graduation.
Data within Civitas is refreshed weekly to ensure accurate, up to date metrics. To request access to Civitas Learning, please contact
data_requests@utk.edu
. To learn more about Civitas, please
read more
.
Access Civitas Learning