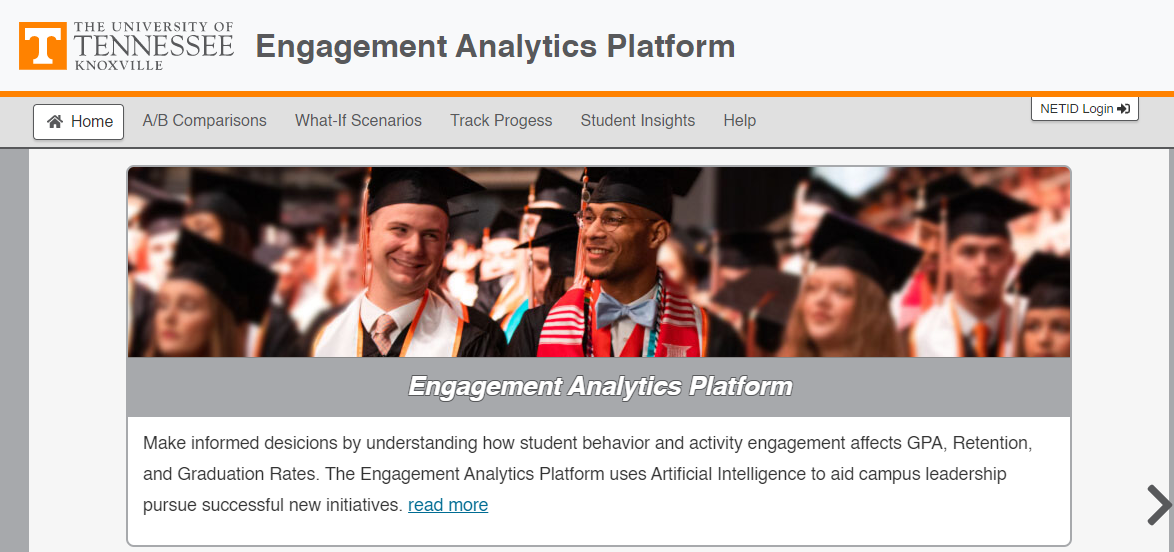 The Engagement Analytics Platform (EAP) is an analytics tool designed for the academic community that presents predicted and actual outcomes based on historical data related to several areas of interest. The tool provides a variety of ways of looking at the predictions and outcomes including comparing populations, reviewing the impact that changes could have on predictions and outcomes, observing weekly trends and viewing records based on relevant criteria.
The EAP application is undergoing renovations at this time. For additional information please email us at:
OIT_DataServices_AWS@utk.edu.