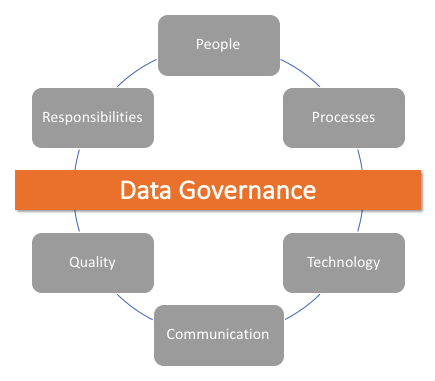 The goal of the UTK Data Governance initiative is to establish data management best practices, clear accountability, data stewardship roles, and a decision making structure that maximizes the value of campus data resources. Starting with Academic Affairs in late 2017, this ongoing initiative will result in a sustainable and efficient set of controls, data standards, consistent processes, with the potential to extend in scope over time, to other divisions within the Knoxville campus. Data governance also provides a foundation from which data quality and integrity can be evaluated and continuously improved.
In order to facilitate this initiative, various sub initiatives on communications and community involvement, data quality, and roles and responsibilities have been created.
Governance Objectives:
Establish appropriate responsibility and authority for the management of the campus data assets.
Improve the quality and integrity of campus data resulting in greater accuracy, timeliness, and a clear understanding of data.
Improve the security of campus data, including confidentiality and protection from loss.
Improve ease of access, assure that once data is located, people have enough information about the data to understand how to interpret it.
Reduce the redundancy of the data through consolidation of data-marts and systems of record.