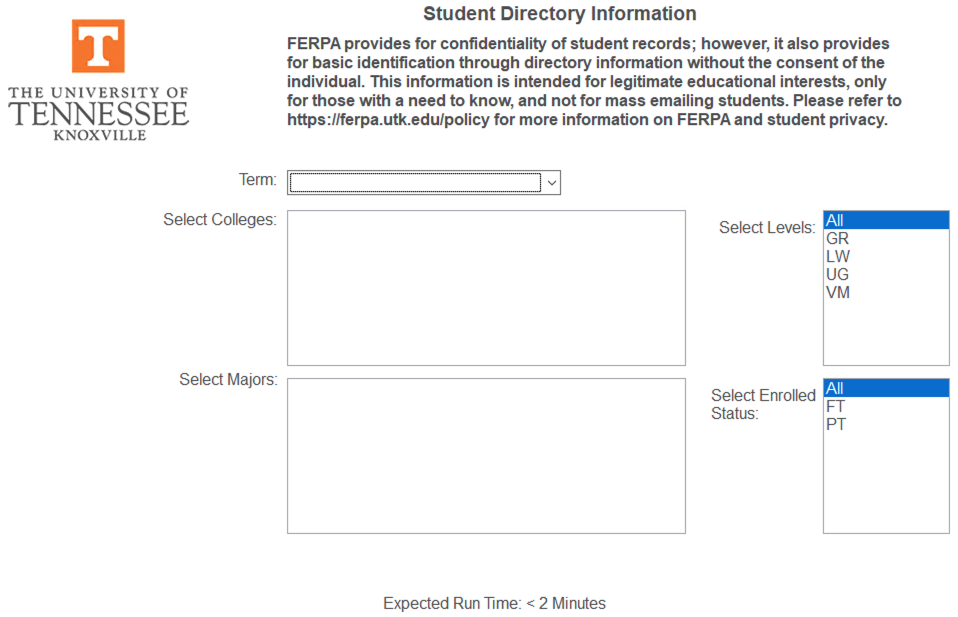 The Student Directory Information Argos DataBlock is a reporting tool designed to provide the following basic identification information for the
current term
:
Name, Level, Classification, PT/FT, College, Major, Address, and Email Address
.
The information from the Student Directory Argos DataBlock is allowed by FERPA and is
intended for legitimate educational interests, only for those with a need to know, and not for mass emailing students
.
New users: To request access, please complete the Argos Reporting Access Form, which can be found on the
System Access Request Forms
page.
Start Using Student Directory Information